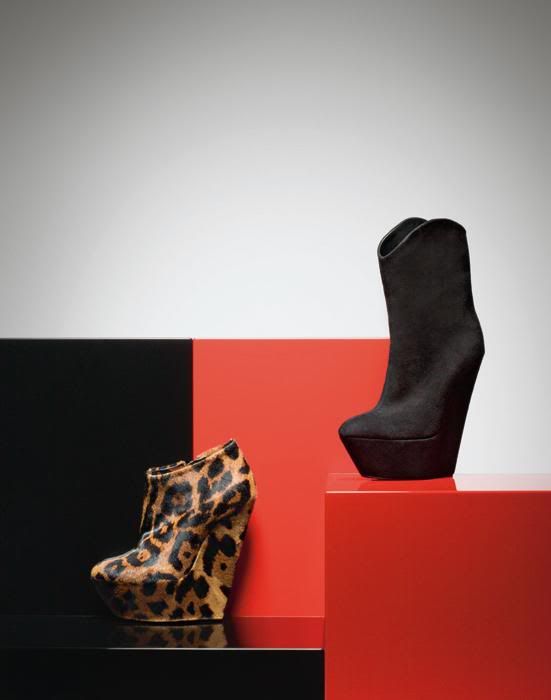 As you can probably see, yeah, I'm a "
Shoe Whore
" (
NOUN:
One who will do anything for shoes) but I can't seem to help it, to me shoes are the HIGHLIGHT if not THE boldest accessory you can ever wear with your outfit. For most of us, shoes have significance and give your complete outfit a STATEMENT!
So as a result, the shoe is essentially the most important piece to your look!
And it is no surprise that this season the boot has made a very STRONG statement (also, look out for the boot & bootie in the Fall and Winter seasons as well.) These are some styles that can take you from
Plain Jane
to
Va Va Vixen
in 0 to 60 mph FLAT!
(Also, make sure to post your own finds as well)
---
Giuseppe Zanotti
Leopard Wedge Suede Ankle Boot
$1,200.00
Versace
Suede
Patent Leather Strap Ankle Boot
$850.00
Charlotte Russe
Cuffed Suede Bootie
$38.99
Forever 21
Sabiya Lace Boot
$32.80