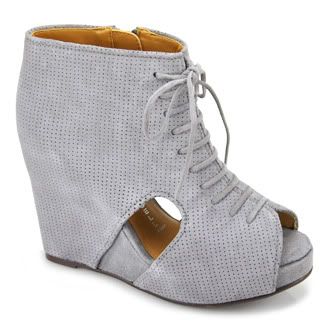 So by this point its no secret that I have a thing for shoes, almost OBSESSED (Every time I think about someone being "Obsessed", I think of Beyonce's stellar performance in the movie of the same name. Classic.). So let's just say for the sake of conversation, that shoes are possibly the only things (besides food and tea) that GIVE ME FEVER... can you blame me though?
Jeffery Campbell could quite possibly be my new favorite shoe designer (I'm sorry Mr. Louboutin & Mr. Blahnik, but Mr. Campbell is kickin' your ass!!! WHAT ARE YOU GONNA DO??), simply put, he's innovative and comes correct with clean, sleek, trendy footwear for ladies who are serious about their shoe game.
Here are a few of my favorites a la Jeffery Campbell... ENJOY!